Thanks to Angela's eagle eyes, we managed to RSVP in time to attend.
The event was held at the London Marriott Hotel Grosvenor Square - not too shabby ay!
Guests were welcome to go dressed in their desired fancy dress period attire, whether it be from the past, present or future.
I do love 'the flapper' look of the 'Roaring 20's' - I spent the night before rummaging through the heaps of clothes in my wardrobe and managed to pull together a decent looking outfit.
We arrived nice and early before most of the crowd,and thankfully there was also a cloakroom facility for us to put our stuff away.
And we also had plenty of time for the obligatory selfie...
Here's a few photos that I managed to snap whilst busy nibbling my way around...
Pretty display of cakes from The Yummy Yanks...
Some delicious savoury food from Roti Chai...
Oh, look it's Mr Kooky Bakes!
With his supply of tasty (and naughty) treats!
Getting a cup of taro bubble tea from Bubbleology...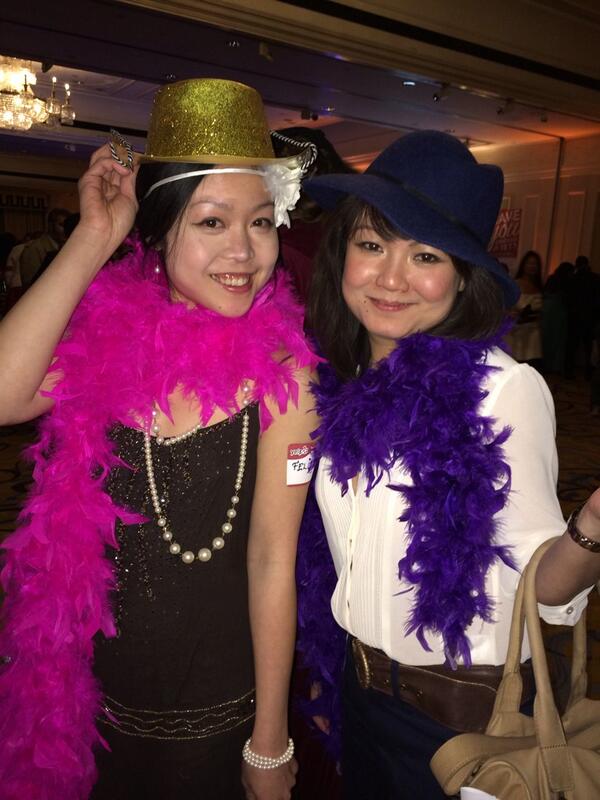 And also bumped into Mei and her hubby - great catching up with friends!
A great evening filled with lovely food, drinks and entertainment. There was plenty of sweet treats to go round - the sweet tooth in me was screaming with excitement and delight.
And best of all was that we were able to experience the whole event for free - who needs money when you can time-travel!
Looking forward to more exciting Yelp events!
The Cheekster, signing out x